Hi there and thanks for stopping by. Well today is Monday so that means that we have a new challenge for you over at Pollycraft and this week we have a fabulous theme for you to follow by Ria and she has chosen 'Fit for a Princess'
Our sponsor for this week is Tracy from The Creative Cottage and she is giving one lucky person to choose two digi kits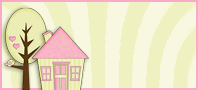 For my card I've used the adorable Cherry Kisses – Princess from Pollycraft and I've coloured her using my AquaMarker pens from Letraset.
The DP I've used is from the August Kit from the Crafty Alley.
The flowers I made myself using various punches.
The metal embellishment and butterfly is also from the August kit from the Crafty Alley.
I've followed a fabulous sketch from Friday Sketchers so I shall enter my card there.
I hope that you get the chance to join us this week.
Hugs Michele x